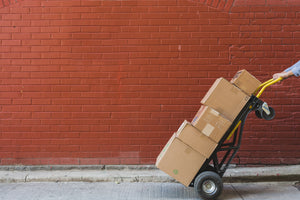 Serving You Since 1951
Evangeline Specialties inc, was formed in 1951 as a supplier of advertising specialty items. Within several years, 3 other product lines; Municipal Traffic Signage, Christmas Decorations, Flags & Banners. The signage, decoration items, and flags are distributed nationwide. We have 2 printed catalogs available at no cost featuring those 3 product lines. 
We are still family owned with an experienced sales staff that prides itself on excellent customer service. We are classified as a veteran-owned small business. We accept purchase orders from most government and military organizations.
What does "Evangeline" mean?
We are frequently questioned about our unique name. It's very common in south Louisiana to see the name "Evangeline" used in business names. It's part of our history. The American poet Henry Wadsworth Longfellow wrote a poem, Evangeline, A Tale of Acadie, detailing the life of a young Acadian girl, Evangeline, as she searches for her lost love who became separated from her during their voyage from Nova Scotia during the Great Upheaval. We have begun to celebrate our unique heritage and local words like Evangeline and Cajun are sources of pride.
Location
Our Louisiana Office
1825 Bertrand Dr.
Lafayette, LA 70506
Call: 800-451-0364
Mon - Thurs: 8:00am - 5:00pm
Friday : 8:00am - 4:00pm
Weekends: CLOSED
Custom Business Printing 
At Evangeline Specialties we are proud to serve local business owners and residents of Lafayette, Louisiana. Although we are located in Lafayette, Louisiana, we sell and ship all of our products across the United States. We offer custom printing services for businesses and individuals. Our custom printing services include; custom business cards, custom flyers, and custom clothing.
American Flags, Military Flags, Christmas Banners
Shop our wide selection of flags and banners. Whether you're looking to buy an American flag, military flag, state flag, or worship flag, you'll find the flag you need at Evangeline Specialties. Although we sell custom banners, you can also shop our patriotic pole banners, seasonal banners, Mardi Gras banners, and Christmas banners.
Municipal Road Signs, MUTCD Traffic Signs
If you're looking for municipal road signs and MUTCD signs we carry those as well. Choose from parking signs, stop signs, construction cones, barricades and more. We supply road signs and safety products to law enforcement agencies and government agencies. Not only do we carry flags, banners, municipal signs, safety products, and supplies, but we also sell Christmas decorations.
Commercial Christmas Decorations, Municipal Holiday Decorations
Check out our commercial Christmas decorations. Perfect for your business, mall, shopping center, city, parade, or church, our municipal Christmas decorations will let your customers and residents know that you're celebrating the Christmas season. No matter what type of flag, sign, banner, custom printing project, or municipal Christmas decoration you're looking for, you'll find it here at Evangeline Specialties. Please feel free to contact us with any questions that you have. We're happy to help.
Our knowledgeable & friendly support are ready to help you with whatever questions you may have, call 800-451-0364 Mon.-Thurs. 8-5 Fri. 8-4 (CST) or click below.